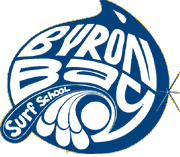 Class 101
The 10 Steps to getting you on your feet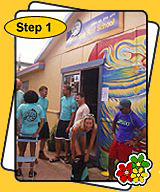 Once checked in at the shop, meet your instructor, try on a wetsuit, do some theory and leave your worries behind.
We drive to the best learning waves on the day, then put the ideal board under arm.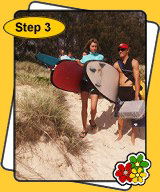 "To the beach we go." On your way down to the beach your instructor explains what you're looking for in a good learning wave, highlights the rips and any other hazards.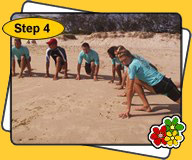 It is always beneficial for good surfing, at any level, to be loose and limber before paddling out.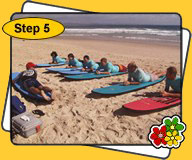 Your patient instructor teaches you the fundamentals first.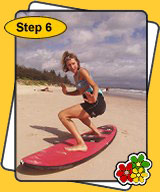 From the movie "Point Break", it is important to close the skill down before trying the real thing.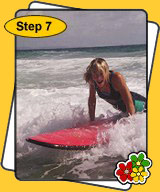 It is imperative that you develop balance on your board. First, learn to catch waves on your stomach, feel THE GLIDE, then standing will come next. You must crawl before you can walk.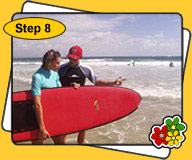 Your instructor is in the water with you, constantly monitoring your performance, and providing instance feedback.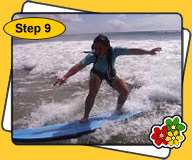 STOKED! You will ride the waves standing up, once you master the fundamentals.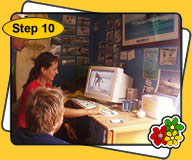 Back at the Ranch- Check out your surfin' style, on the computer. Our digital photographer captures the moment of every lesson!!